HIRU WINS ALL MEDIA AWARDS FOR THE 4TH CONSECUTIVE YEAR AT SLIM NIELSEN PEOPLE'S AWARDS 2017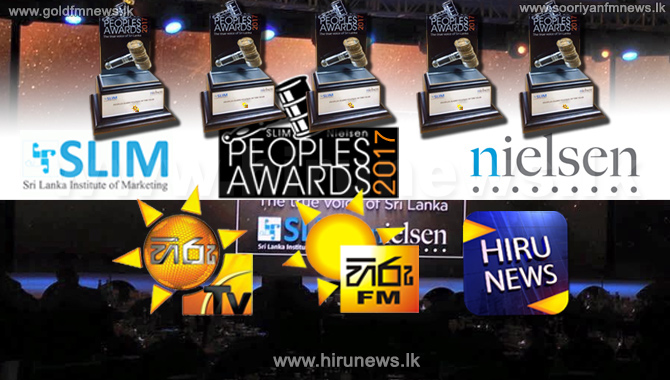 HIRU FM and HIRU TV was able win all major awards in the Electronic media category, for the 4th Consecutive year at SLIM Nielsen People's Awards 2017.
The awards for Best Television Channel, Best Radio Channel, Best News Channel, Best Television Channel of the Youth and Best youth radio channel of the year were won by HIRU.
The SLIM Nielsen People's Awards was held for the 11th year with the participation of many dignitaries, at which HIRU once again proved its undisputed dominance in the Sri Lankan Media sphere.